Tras acabar con el comentario de The Crown la semana pasada, la elegida para tener un repaso capítulo a capítulo durante las dos próximas semanas no es otra que The Expanse, una serie de ciencia ficción que nos llega de la mano de Netflix pero que ha sido producida por el controvertido canal Syfy.
Éste primer capítulo empieza dejando claro que estamos ante un space opera, con una serie de textos introductorios que nos ponen en situación: siglo XXIII, la humanidad está dividida entre la que vive en la Tierra y la Luna, la que vive en Marte (potencia militar) y la que vive en el cinturón de asteroides. Éstas tres facciones están tan divididas que una guerra entre ellas parece algo inminente.
Luego tenemos una escena en una nave donde vemos a una chica intentando huir de lo que parece un desastre, con tensión, buena música y momento final para dejarnos con ganas de más (y sin respuesta en todo el capítulo).
Y tras los créditos se nos contarán tres historias distintas intercaladas.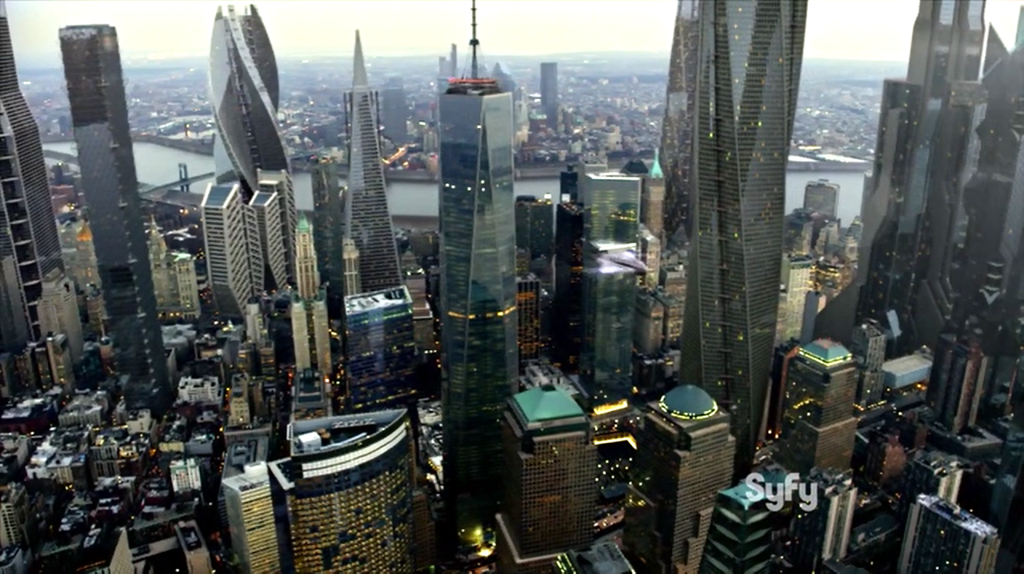 La primera es la de un policía del cinturón de asteroides, un hombre al que han contratado para encontrar a una chica rica y devolverla a su casa. Lo interesante de ésta parte es, por un lado conocer la personalidad del personaje y por el otro ver cómo es vivir en el cinturón (o en una de sus estaciones). Una recreación muy trabajada que despeja las dudas sobre lo en serio que se ha tomado el canal éste producto.
Por otro lado tenemos una nave que transporta hielo, aquí nos queda claro que no se van a cortar con la sangre y nos regalan con una escena de sexo en gravedad cero. Queda claro desde el primer momento quién será el protagonista de ésta parte, un chico joven que no quiere ascender en la cadena de mando, cínico y que tiene una relación con la piloto de la nave.
Es posible que ésta parte sea la más interesante del capítulo, conociendo a la tripulación y teniendo la primera trama (auto conclusiva de la serie): una nave enviando una señal de socorro. Ésta trama proporciona la tensión al capítulo, presenta a los miembros que acompañan al protagonista a ver si hay supervivientes y nos deja con una escena final que no te esperas.
Lo último es una trama en la Tierra, donde una alto cargo de las Naciones Unidas está interrogando a un miembro de los terroristas del cinturón de asteroides. Es una trama corta que poco aporta más allá de presentar al personaje y ver las diferencias físicas entre los terrícolas y los que han vivido toda la vida en un entorno de baja gravedad.
En general es un capítulo algo irregular, que empieza fuerte pero que se toma su tiempo para presentar a los personajes principales (el policía, el de la nave de transporte y la dirigente), además de ver las diferencias entre los entornos en los que se mueven y a las personas que les rodean. Algo que podría haber sido un simple capítulo de presentación pero que deja suficientes ganchos para que te pique la curiosidad (más allá de la mencionada escena final).
Creo que es una serie prometedora, una de esas que necesitan espacio para ver si tiene profundidad o es todo fachada, pero que de entrada se presenta de forma notable. Tiene errores evidentes (como tirar de tópicos en varios momentos), pero si entras en el juego de la serie apenas te das cuenta.
Personalmente me ha sorprendido el despliegue de medios, más teniendo en cuenta las mierdas que acostumbra a hacer el canal Syfy. No sé si será que ha entrado dinero externo o que se toman la serie en serio, pero no tenía la sensación de estar ante una buena serie de éste canal desde la sobrevalorada Battlestar Galactica (que curiosamente estoy reseñando estas semanas en el blog).
Por el momento creo que puede valer la pena verla. Y a mí las series de ciencia ficción me tienen ganado sin ver de qué van, así que la seguiré con ganas, total, son sólo diez capítulos.
Valoración followmytv: 7,4.
PD: De verdad que tiene momentos visualmente bien hechos, no al nivel de lo que puede hacer una HBO, pero sí lo suficientemente buenos como para meterte más en la historia.